You are here: Products > Testing Facilities / Pilo…
Testing Facilities
For product development oilRoq will build the  pilot plant, both for hydrogination as well as interesterification processes. We are also in a position to produce certain quantities of product at a given specification when requested..
Also filtration trials (solid/liquid) may be conducted.
oilRoq GmbH operates its own test facility for hydrogenation and filtration.
Development of the project
a) Construction progress
Photo 1. Details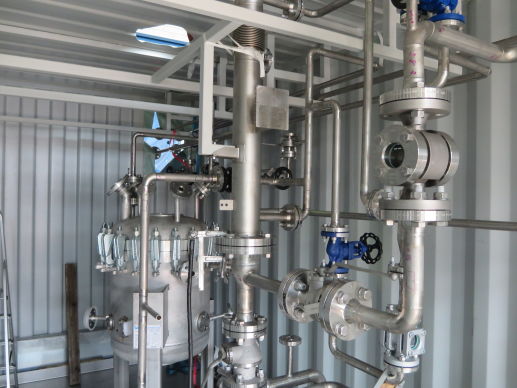 Photo 2. Our containers completely built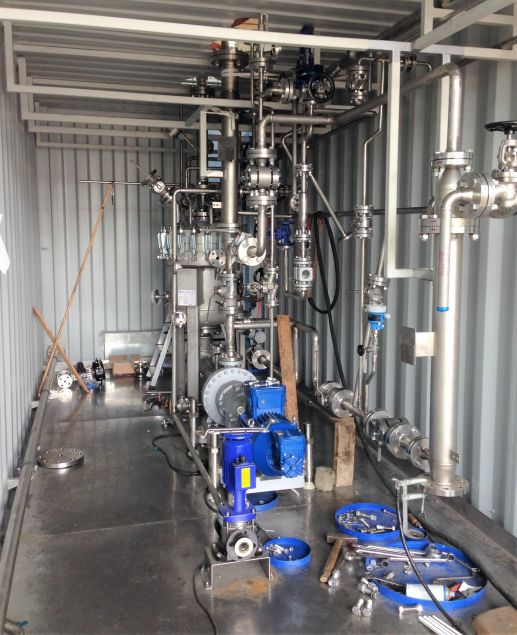 b) Technical data:
 - Batch volume: 50-200 L active volume
- Pressure range: 45 bar
- Temperature range: 250° C
- Material: 1.4571
Customer trials
1. Shell / Cata.Leuna
Pilot Plants
For process development, product development or small scale production we design, manufacture and deliver pilot plants for all kinds of process.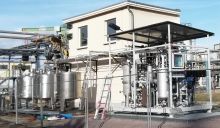 ---