You are here: Services > Test facility
Test facility
With the test facility you can develop new products, test changes of the parameters, order product samples and carry out many other applications.
We focus on:
Oleo chemistry
Cooking oil technology
Special chemistry
hydrogenation
Transesterification
Esterification
Solid and/or liquid filtration
Loop reactor
Sittered rector
Technical features
Batch volume: max. 120L of active volume 
Pressure ranges: up to 35 bar
Temperature range: up to 230°C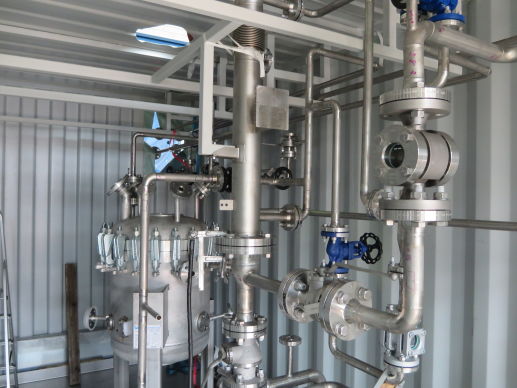 Our test facility is currently situated in the industrial area Bitterfeld. It can be operated on the site or due to its transortability can be be delivered  to your own site. It can rented on a daily or weekly basis.
References: 
Shell